Peter Culley on Front Porch Furniture with Oonagh Turner for Living etc
Living etc
September 2nd, 2022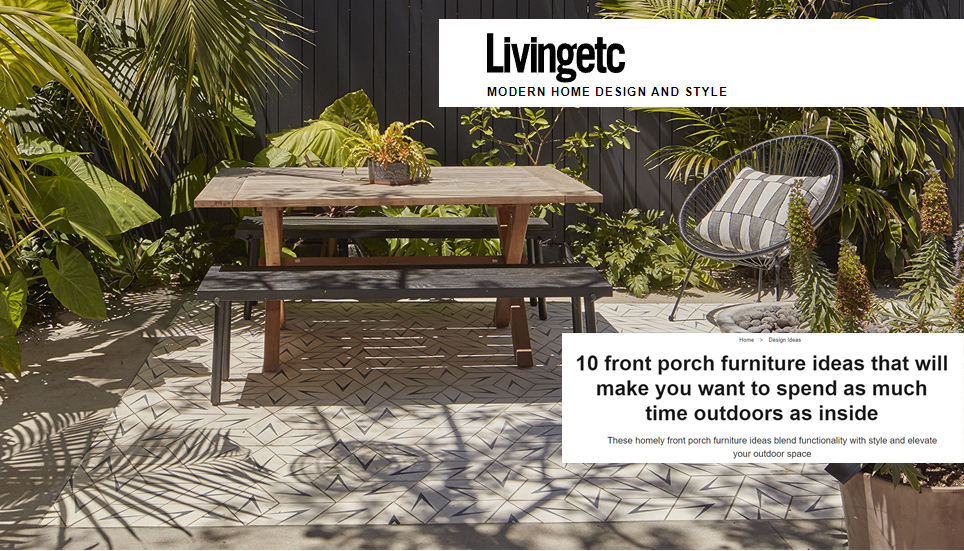 A sunken L-shape bench that blends into your front porch, like this example in southern California, is all about celebrating the blurring of interior and exterior living. 'Historically, the porch is a threshold with its own microclimate, raised above the hot ground and in the shade,' explains Peter Culley, who worked on this project in has capacity as creative director with Spatial Affairs Bureau. But here, the porch makes the most of the architecture of the home and tucks neatly against the wall and steps.

'I like to develop combinations of fixed 'architectural' custom furniture that we design for flexible use - deep benches with big cushions that can be cleared for lying down,' adds Peter. Here, the designer has added furniture that brings a muted color to the vegetation.

'Loose cushions are also really important to soften outdoor furniture and should be specified that can withstand exterior conditions but we always design in a protected storage spot for them when not in use to make sure they have a longer life,' adds Peter.
Click on this link to read the full article with Living etc

And click here to read more about our project on the Venice Walk Streets