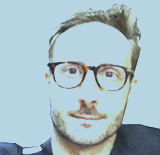 Peter Culley
Creative Director, Founder
Peter Culley is the creative leader and founder of Spatial Affairs Bureau - an architecture, landscape, and general design studio with projects in the UK and US.
Central to Peter's ethos for Spatial Affairs Bureau's practice is being open across disciplines and scales, recognising and embracing the limits of a scenario, and bringing experts in their fields to enable rich collaborations and experimentation. He comes from a background in cultural projects where buildings and landscape are considered hand in hand in search of a delicate balance, and tries to view the building envelope more as a uniting and critically informed filter somewhere on a sliding spectrum between interior and exterior environments, than as a hard cut-off between them. His projects tend to test out this shifting balance. He believes that design response is a carefully orchestrated reconciliatory process that operates between a series of intermeshing factors that include site needs and opportunity; client and project premise; creative intuition; and technological pertinence.
Peter's basis in cultural work stems from a decade with Rick Mather Architects, where as project director he oversaw the $200m Virginia Museum of Fine Arts museum and campus landscape expansion, and London's South Bank Centre 30-acre masterplan along the Thames across from the Houses of Parliament. He has gone on in his own practice to work with cultural clients such as The Metropolitan Museum of Art, NY; Crosstown Arts, Memphis; Richmond BridgePark, Virginia; and Los Angeles Department of Cultural Affairs. His inherent sense of landscape alongside architecture was fostered earlier, working with US landscape architect Kathryn Gustafson as project architect for the National Botanic Garden of Wales Great Glasshouse Interior Landscape, and the National Heritage Lottery Crystal Palace Park remodel and renovation project, together with John Lyall Architects.
Peter Culley believes in the importance of keeping ties with academic settings and most recently taught with Jessie Gemmer for the Corcoran School of Art and Design at George Washington University in Washington D.C. for the Exhibition Design masters course. He developed the ongoing 'Across Spatial Boundaries' lecture series for Ravensbourne University in London (2020), has been thesis instructor for the University of Southern California's Master of Landscape Architecture + Urbanism graduate program (2016-17); Professor of Practice at Woodbury School of Architecture, Burbank, CA (2012-2016); and diploma tutor in the masters program at the Bartlett, University College London (2005-2008).
He is a UK registered architect (ARB), chartered member of the RIBA, international associate AIA member in US, serves on the UK's RIBA Visiting Board for Architecture School Accreditation, is an external examiner for University of Westminster and is trained as a Passive House consultant.
Peter lives between London and the north of Scotland where he is restoring a historic house and garden through a process of experimental research.
downloads: