September 11th, 2018: Richmond VA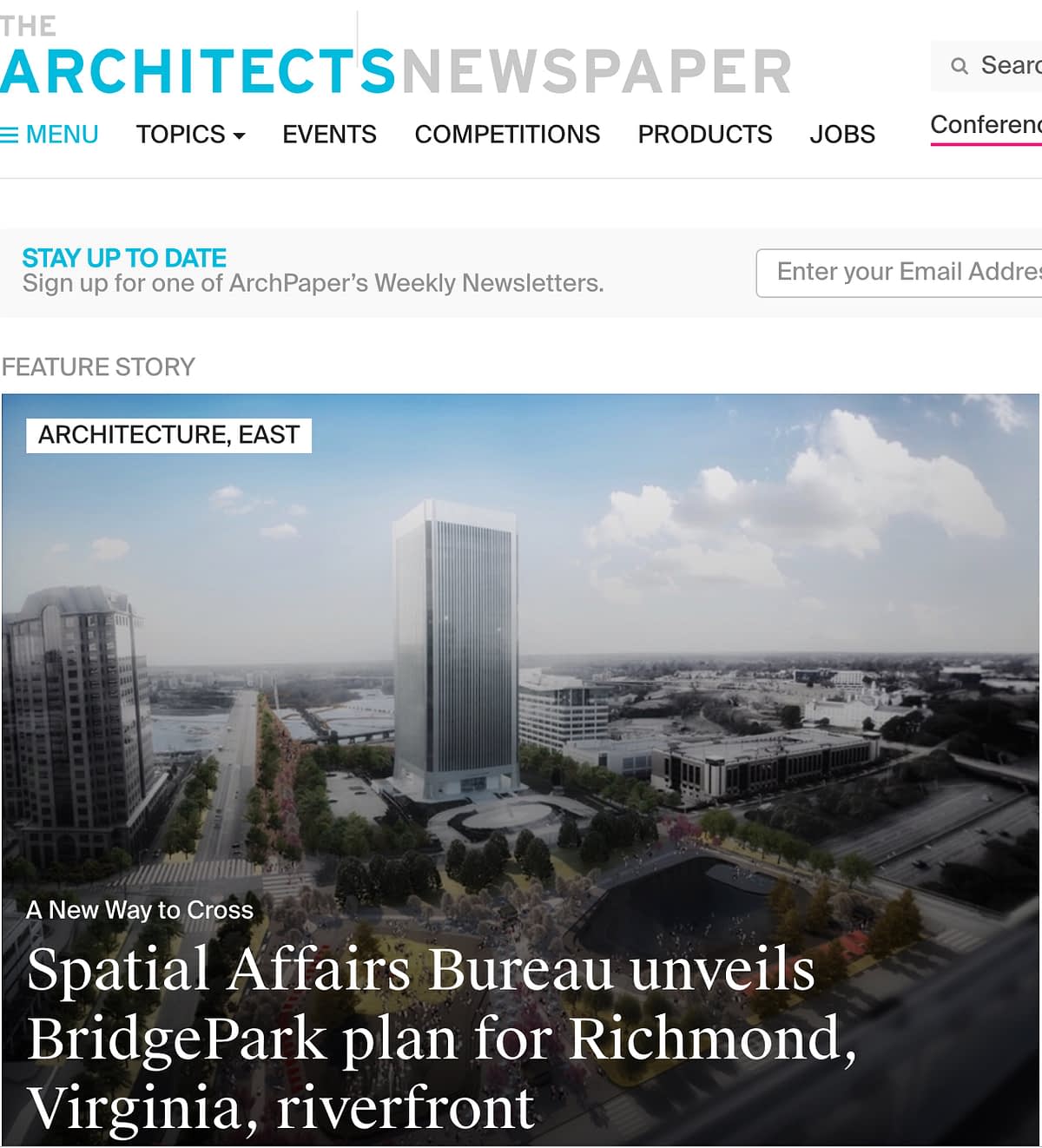 Thank you to Architect's Newspaper for featuring the Richmond BridgePark project so prominently today. To read the article, click here
November 12th, 2017: Memphis, TN
The opening of Art/Race/Violence: A Collaborative Response marks the first exhibit inside the new Crosstown Arts galleries in the massive Crosstown Concourse building in Memphis, TN. Other spaces within the complex will be gradually rolled out between now and February 2018. For a link to the exhibit on Crosstown Arts' website, follow this...
Read Full Post
November 10th, 2017: Memphis, TN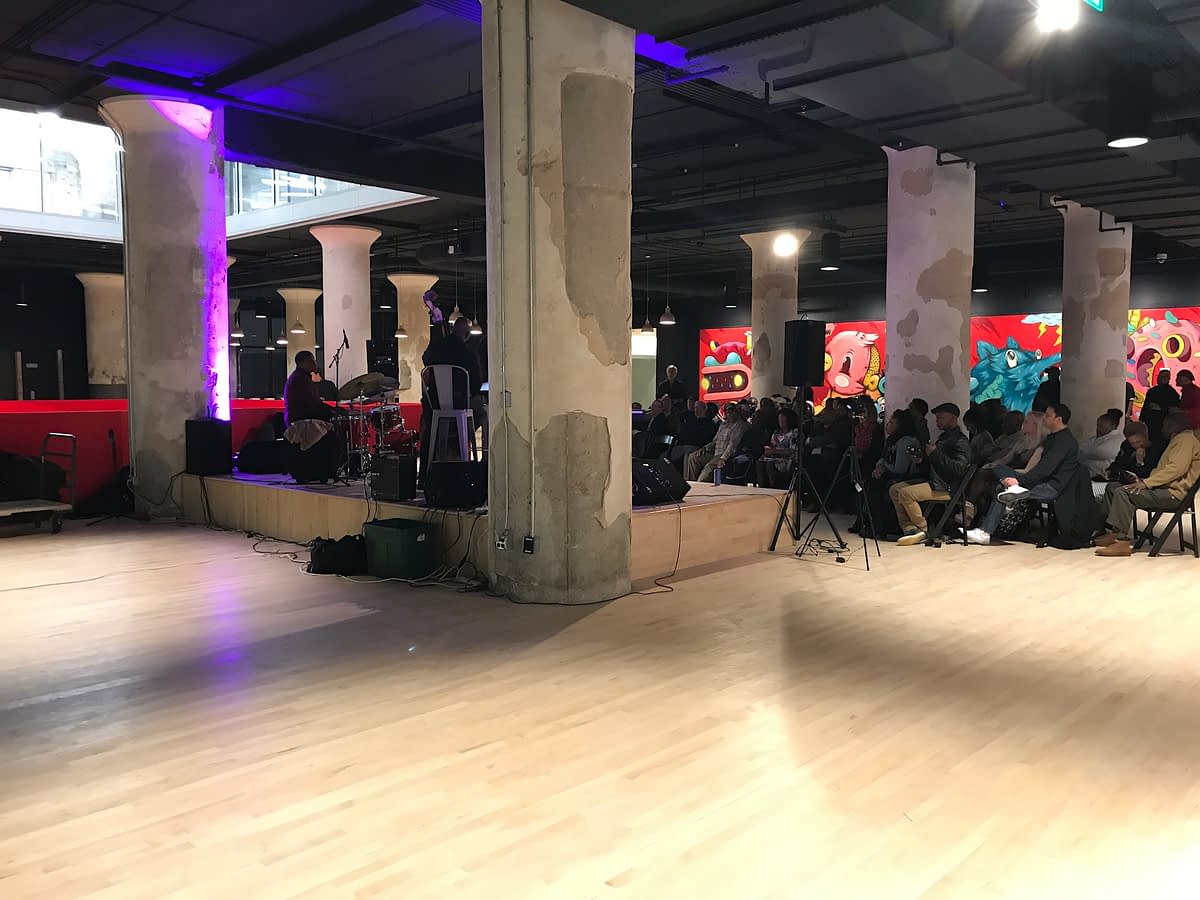 The first public event in the Crosstown Arts space tonight was The Music of Phineas Newborn and Calvin Newborn: Memphis Legends, featuring Gerard Harris (guitar), Alvie Givhan (piano), Sylvester Sample (acoustic bass), and Renardo Ward (drums) as part of the brilliant Strictly Jazz series. It was performed at the Informal Performance...
Read Full Post
September 9th, 2017: Hollywood, CA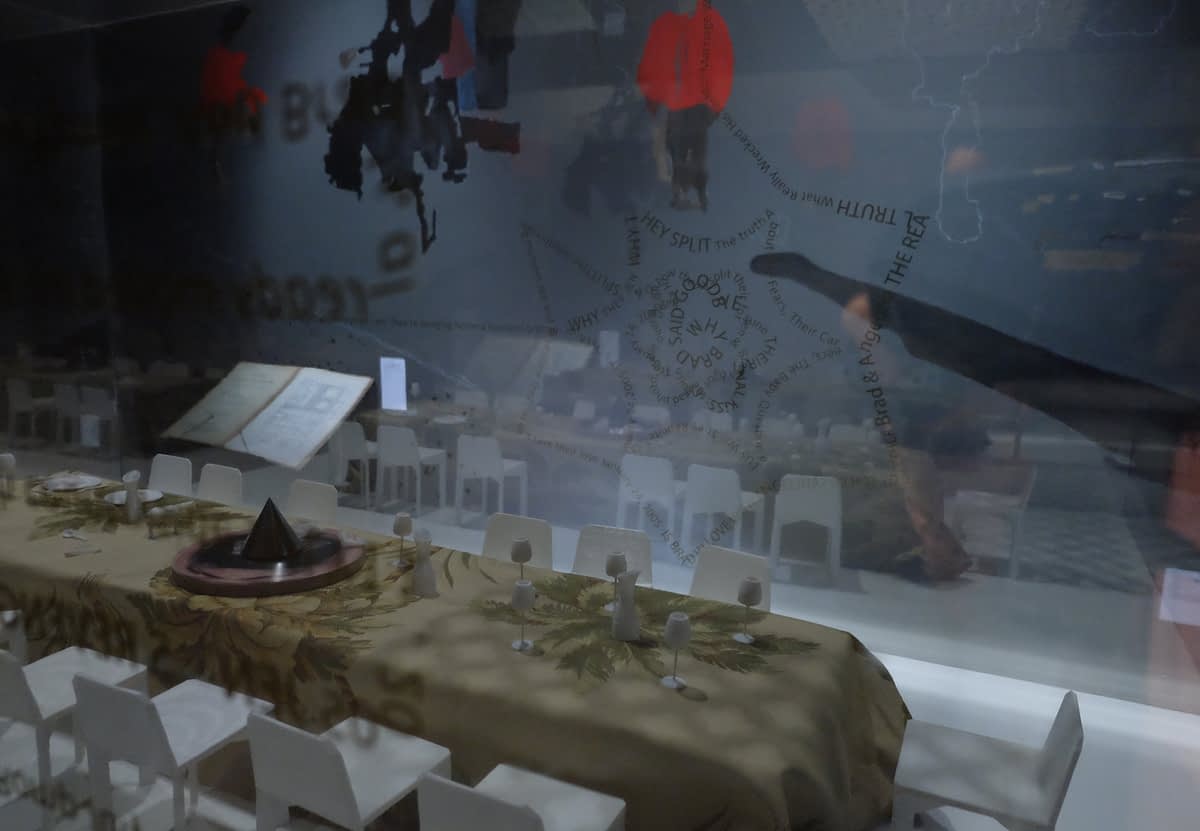 Peter Culley's work: "WHY BRAD SAID GOODBYE... studio still from The Double Cube Semi-Reflective Banqueting Room for a Ubiquitous Celebrity" is featured in A 5th Ecology curated by Berenika Boberska and Scrap Marshall, opening tonight at WUHO. The show invites over 25 architects, artists and designers to explore ways in which Reyner...
Read Full Post
May 24th, 2017: Los Angeles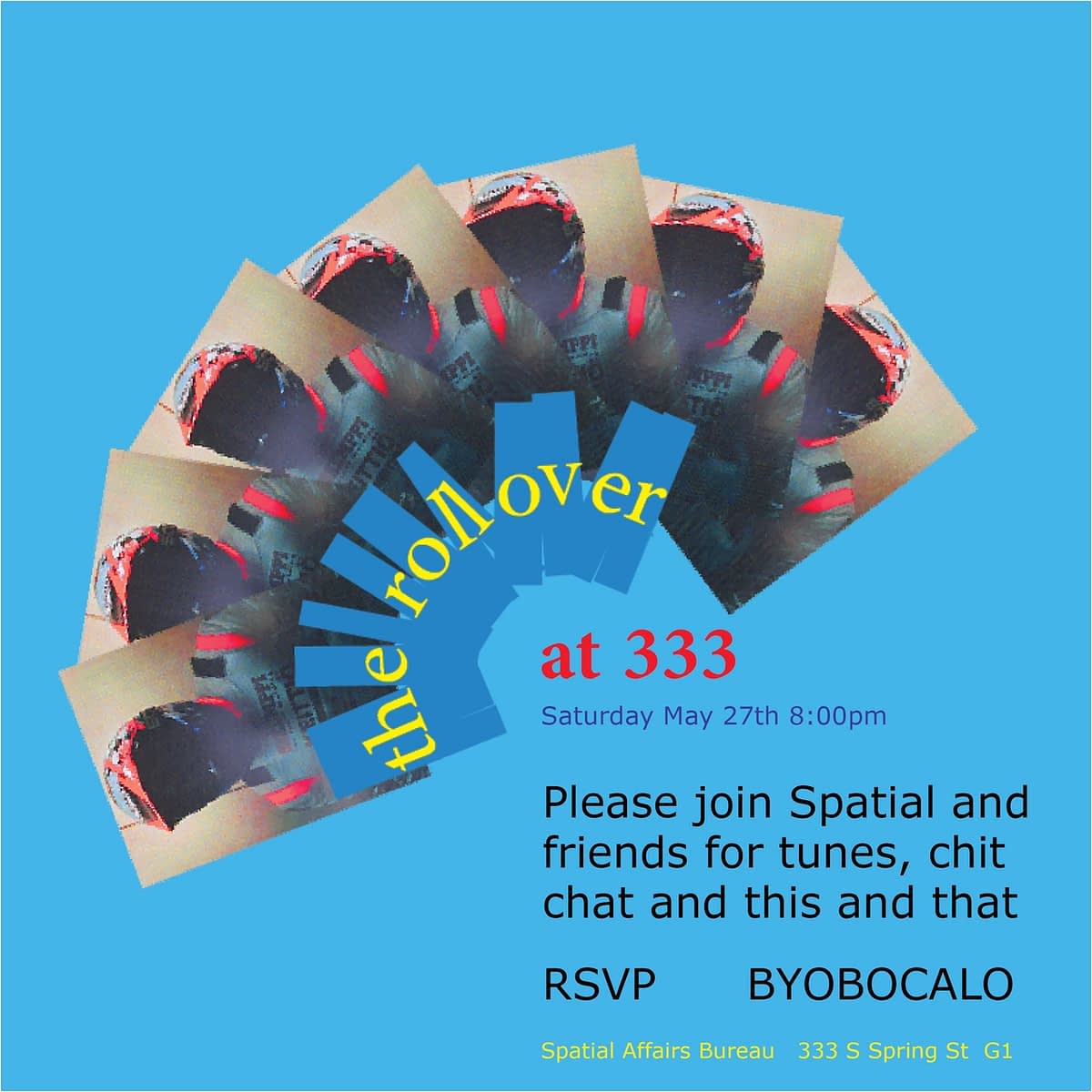 It's party time this is where you'll find us... CLICK CLICK
April 21st, 2017: Memphis, TN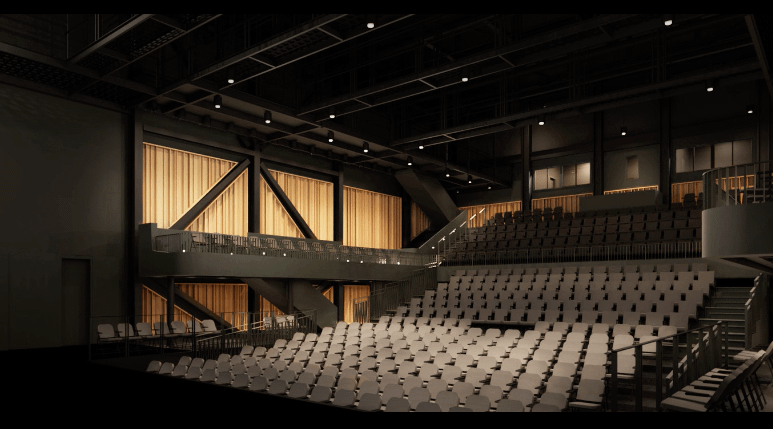 The Crosstown theater is now on site. Spatial Affairs has put this video together as we move towards color choices. The large wood acoustic panels are being made by Crosstown Arts in their new shared art making workshop. Follow this link to see the movie.
April 7th, 2017: Downtown Los Angeles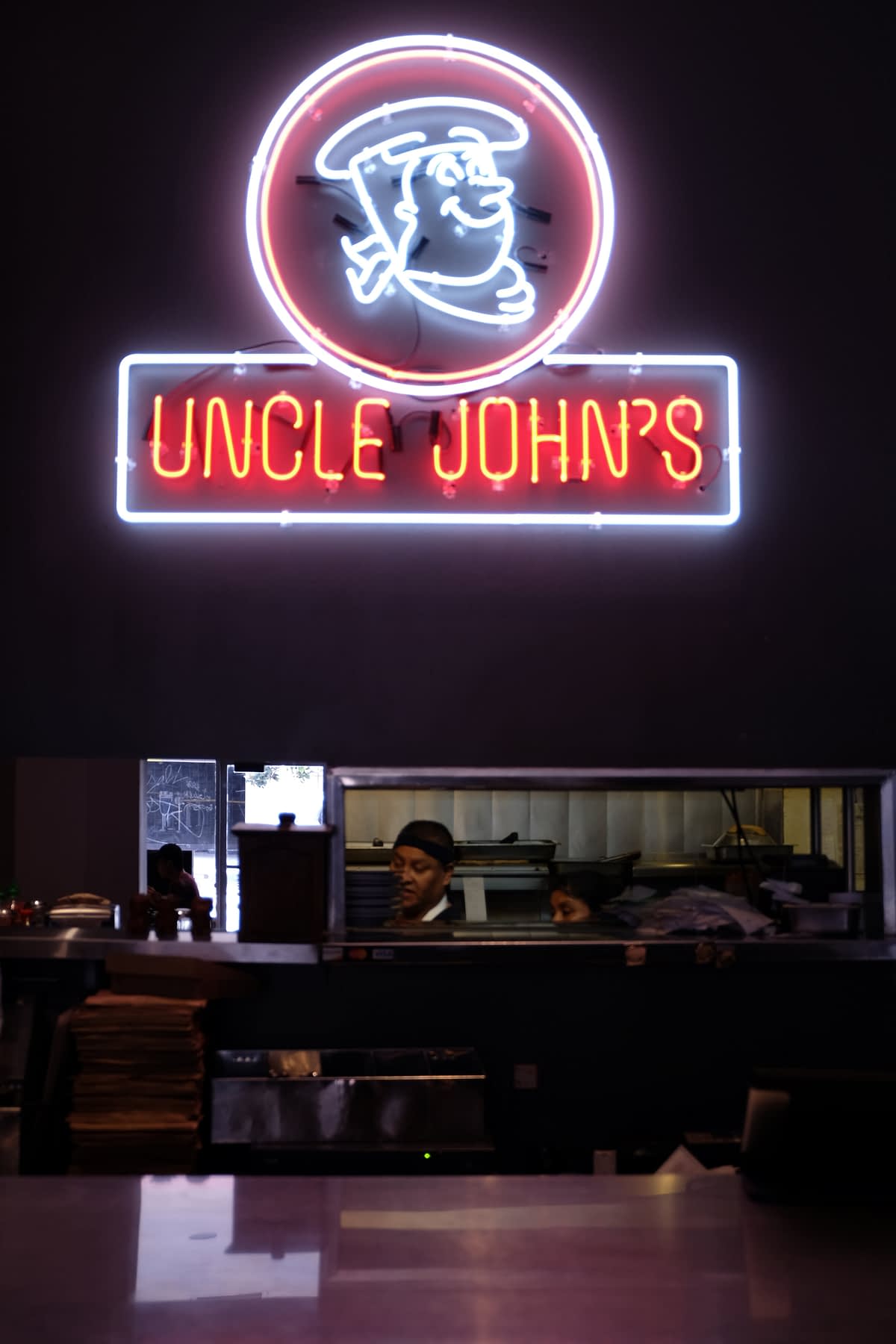 Uncle John's, Los Angeles' 49 year old classic Chinese-American diner, officially relaunches with an added night time Louisiana-style Seafood Boil menu and an all new Spatial Affairs interior. Spatial Affairs is pleased to have made-over the space for both day and night time modes working with new proprietors, Petrina and Shirley Ng. For...
Read Full Post
February 24th, 2017: 333 Spring St Los Angeles G1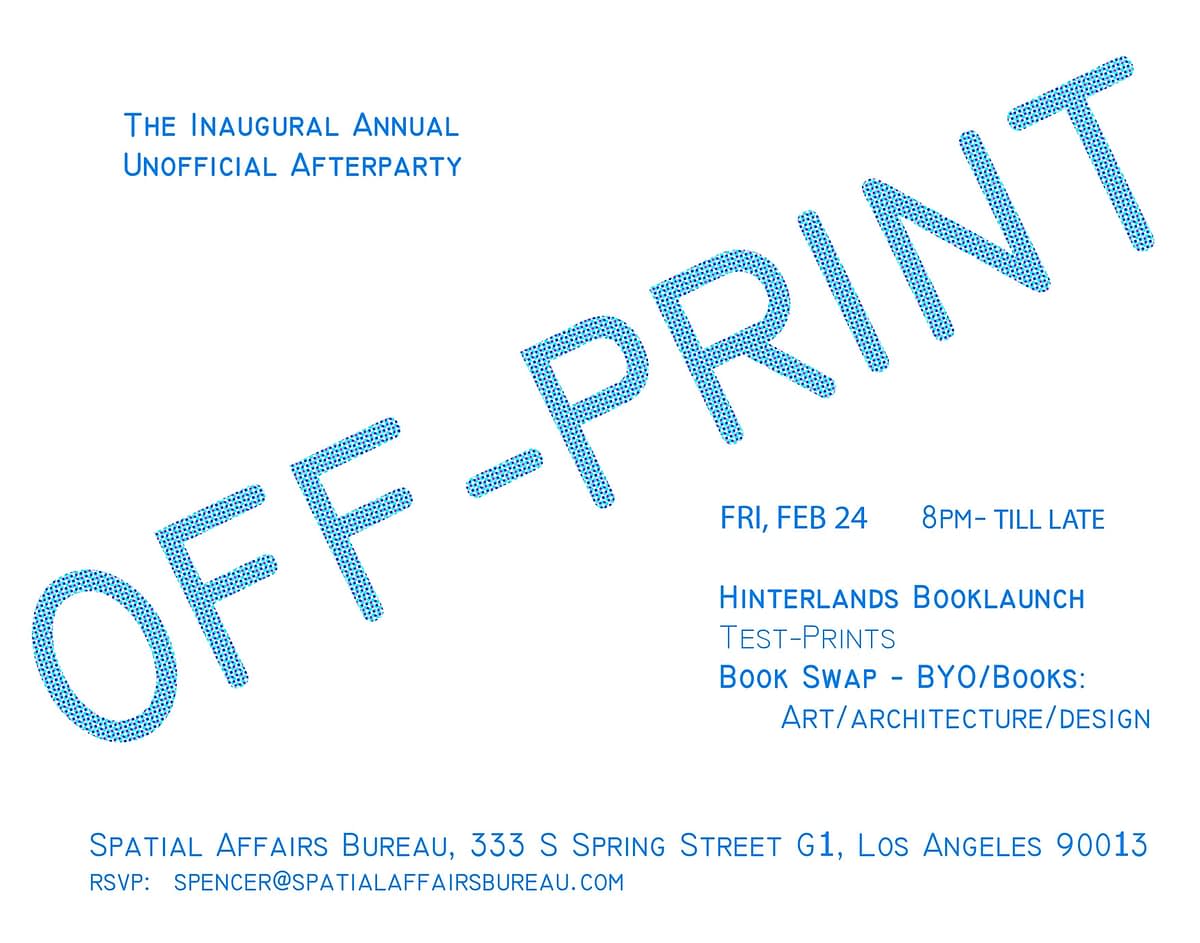 Tonight Spatial Affairs Los Angeles will host the inaugural annual unofficial book fair after-party. First pages from The New Walled Cities and Hinterlands retrospective exhibition guide, Hinterlands book launch, art book swap and other bookish things. BYOBooks. RSVP.
February 11th, 2017: San Francisco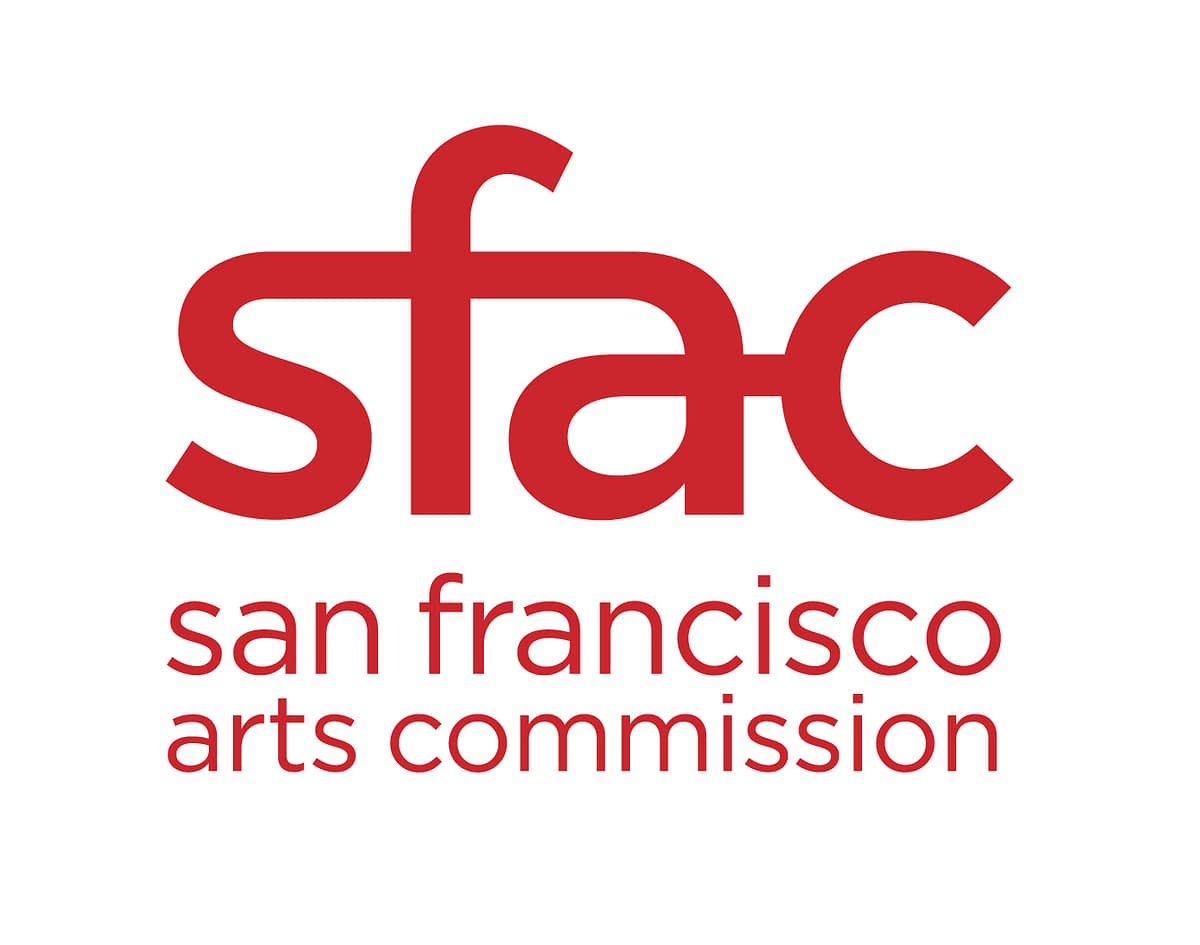 Today Peter Culley and Sarah Cowles were notified that they have been selected for inclusion in San Francisco Art Commission's 2017/18 Prequalified Artist Pool. This means they are now eligible for consideration for upcoming public art commissions that will be located at a wide variety of sites that may include parks, playgrounds,...
Read Full Post
December 1st, 2016
Sublime Oases: Parks on Stilts Richmond BridgePark Featured in December 2016 BaunetzWoche Focussing on 5 leading light projects from Europe and the US, this edition of BaunetzWoche, by Bettina Krause, reviews the developing bridge-park typology... Follow this link to our Richmond BridgePark page where you can download the full article.
...
Read Full Post